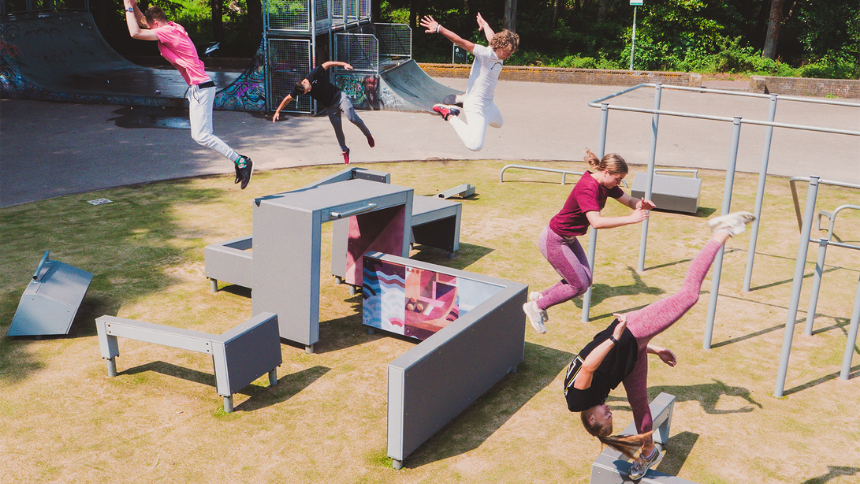 The Parkour White Paper developed by Tredwell Management in collaboration with Lark Industries, is a study to demonstrate the value and benefits Parkour can offer to local government, schools and communities.
The White Paper gives a detailed understanding of Parkour and aims to inspire local councils, organisations and designers to ask the question "Why would we not consider Parkour?".
You will discover detailed information, research and discussion on:
Where and how Parkour was founded
The various types of Parkour practiced
Parkour modules and equipment
Key user groups and demographics
Successful case studies
Industry and lifestyle trends
Parkour Standards
Safety of the Parkour discipline
Consultation and key focus group workshop findings
Parkour is becoming an increasingly popular choice for schools, councils, developers and even youth correctional facilities due to its health and well-being benefits becoming more widely known. The vision of the White Paper is to see Parkour equipment and spaces more commonly incorporated alongside facilities such as playspaces, skate parks and youth spaces or within public open space or the urban environment.