Street Unit
Finture are manufacturers and suppliers of Street Unit skate elements.
The many elements are a durable solution to creating a portable and variable skateboarding environment.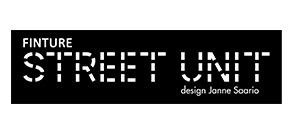 Portable and variable skateboarding elements
Designed by ex professional skater and landscape architect Janne Saario
Relocatable elements enabling construction of seasonal and temporary skate parks
Design allows for easy setup of a skate park in a narrow space
The steel structure allows the elements to endure skateboarding, weather and time
Modern, urban designs including Cor-Ten ™ steel.