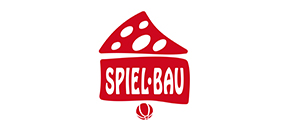 Spiel-Bau GmbH
Spiel-Bau are specialists in collaborative design, engineering and manufacturing of custom designed play equipment.
In addition to their standard equipment, Spiel-Bau will design and build specialised play equipment that is geared to your exacting specifications. Their play systems can offer everything your heart desires – climbing and hiding places, swings, seesaws, cable rides, balance beams, slides and also play areas with sand and water. Large, tall towers can also be custom designed.
Spiel-Bau's creative architects work with you to transform their 'know-how' and your ideas into a desired outcome.
Since 1993 Spiel-Bau have been using stainless steel posts as an integral part of their design.
Today Spiel-Bau can design entire play solutions out of stainless steel or a combination of stainless steel, timber, HPL, ropes and Trimax special composite.
German family-owned designer and manufacturer of play and exercise equipment
Over 25 years of experience
Over 40% of production is exported
TÜV drawing tests / certifications are offered for special constructions
Experts in stainless steel play and exercise equipment design and manufacture since 1993
All timber sourced from PEFC certified forests
Stainless steel finished with environmentally friendly glass bead blasting process
Video Gallery