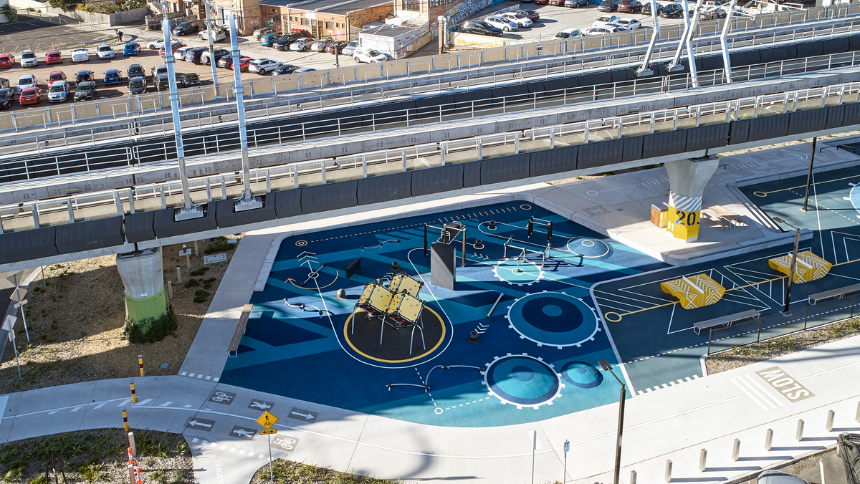 We are excited to see the inclusion of the Caulfield to Dandenong level crossing removal project in the National Gallery of Victoria's latest blockbuster exhibition, Melbourne Now (24 Mar to 20 Aug).
Civic Architecture is a survey of five award-winning civic projects by Melbourne architects and landscape architects that have been catalysts for transformation in different neighbourhoods, including in Dandenong, Broadmeadows and Geelong. The works are presented through typical architectural communication conventions: photographs, drawings and models.
In collaboration with ASPECT Studios, Lark Industries supplied 11 activation nodes of fitness and exercise equipment, selected from the Lappset Fitness, Seniors Sport, Parkour and Wall Bouldering ranges; that sit within the 22.5ha of community open space and 17km of pedestrian and cyclist paths that were created by the transformation and elevation of Melbourne's busiest rail line.
Landscape architect Kirsten Bauer from Aspect Studios, who led the Dandenong train line redesign project alongside Cox Architecture, was "super excited, but I think more honoured" their work was included in the Melbourne Now exhibition.
Read The Age article here