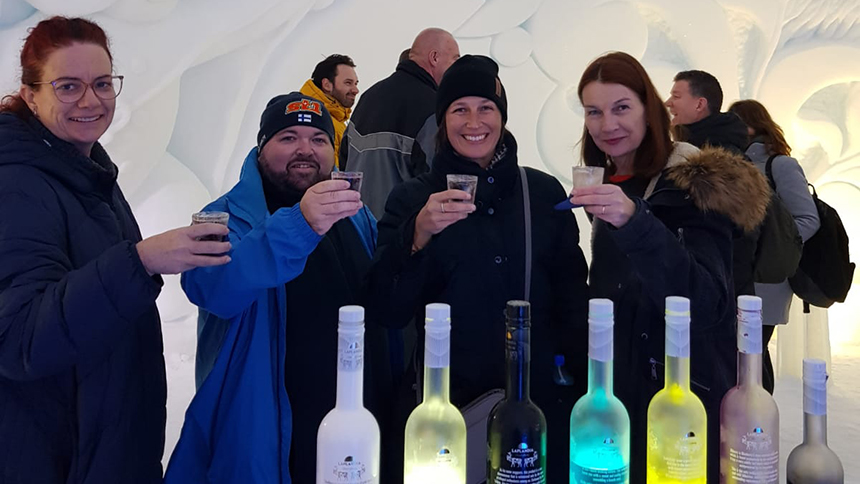 In May 2019 Lark Industries held a series of Insights events along the east coast of Australia.
Our major prize at each event was an all-expenses-paid study tour to visit our partners Lappset Group in Northern Finland and Yalp Interactive in The Netherlands.
The winners were:
Justin Staggard of Justin Staggard Pty Ltd VIC
Frances van Zinnen of Family & Community Services NSW
Megan Berry of HHH Architects QLD
All three, along with our own Michelle Herbut, Senior Business Development Manager, NSW & ACT, departed Australia on the 10th March for Rovaniemi, Finland via Singapore and Helsinki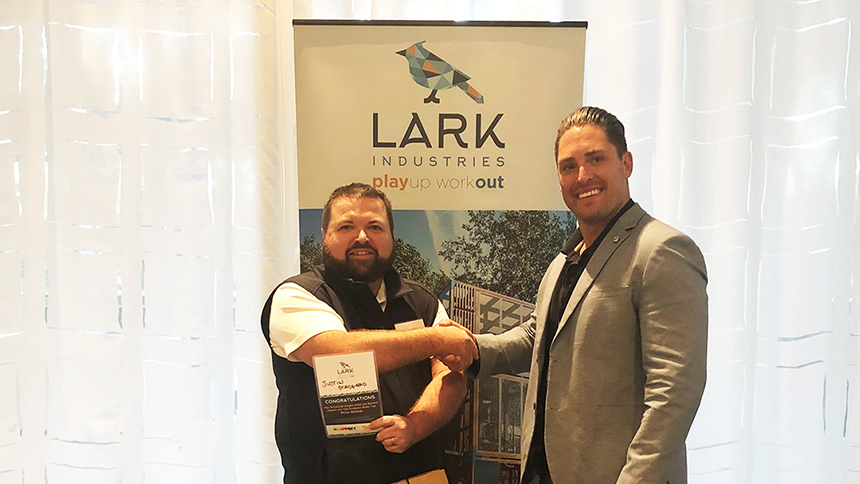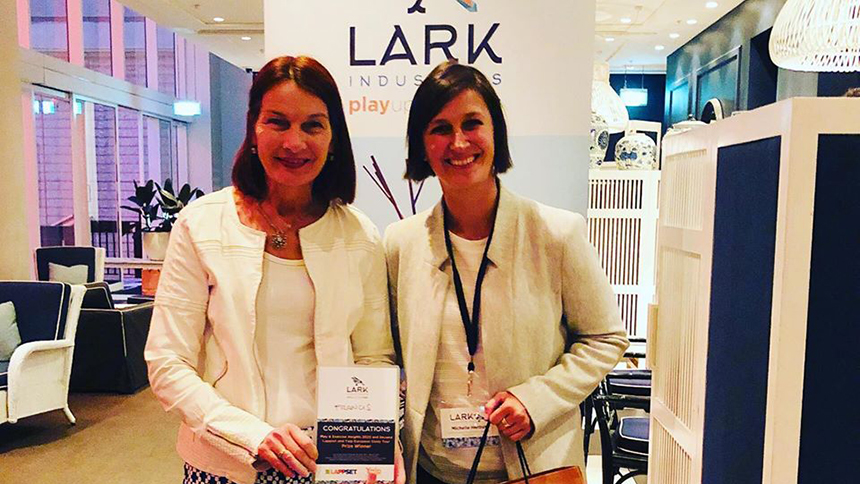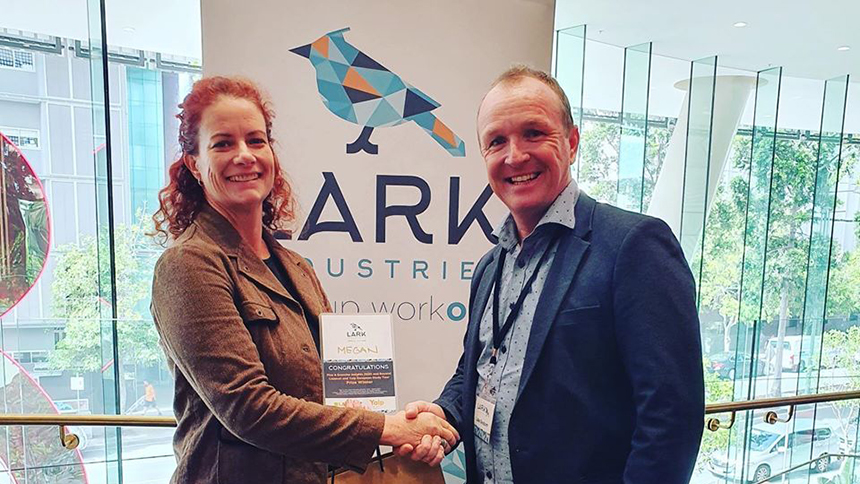 Touch Down in Finland
Arrived in Rovaniemi, Finland early the morning of the 11th March. Today was a free day and the girls decided to take a Husky Tour with Bearhill Husky Tours. An amazing experience learning about the Huskies in this area, the farms and owners, plus controlling the sleigh and meeting the Huskies. The tour finished off with cooking a sausage over the fire and a cup of warm mixed berry juice.
That evening we attended a meet and greet with other study tour attendees from Sweden, The Netherlands, and Finland – a mixture of Lappset and Yalp representatives, local government employees, landscape architects, architects, and maintenance crew – which was followed up a sumptuous dinner.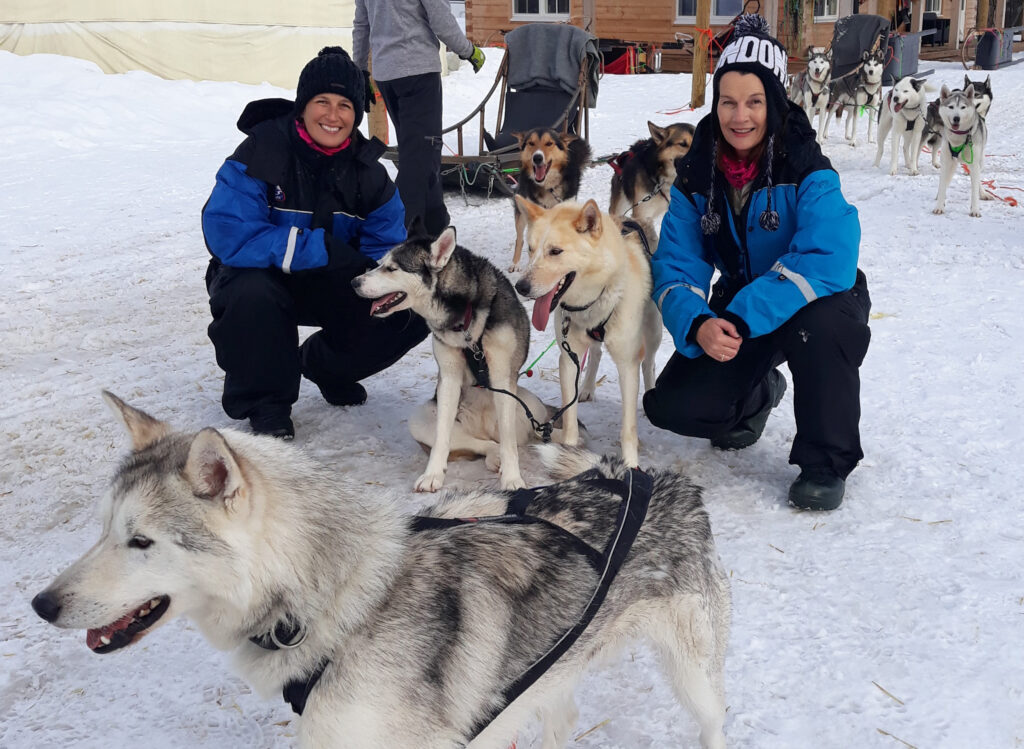 Thursday 12 March
Today started with a Lappset Company presentation and tour of the factories.
An interesting presentation after lunch was given by an external consultant on Megatrends and how they affect playground and sport industries.
After our final presentation of the background on Lappset solutions, we departed for the evening events.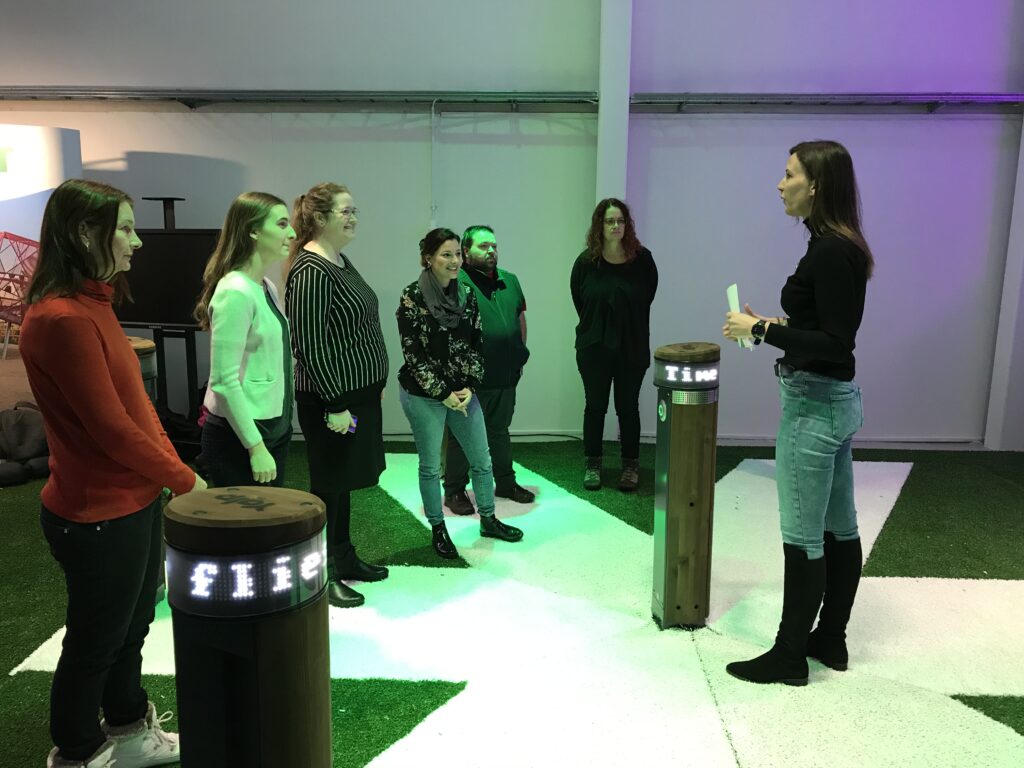 We headed to Santa's Village in the Arctic Circle, where we met the great man himself and had some free time to shop and explore before our final activity before dinner.
Have you ever slid down an ice slide? We have! The Snowman World experience was amazing, with so many ice sculptures, activities, and of course warm spicy juice – and for some of those die-hard liquor fans, a shot of Finlandia flavoured liquor out of an ice cup!
We were then treated to an amazing 3 course meal at Nova Skyland Hotel.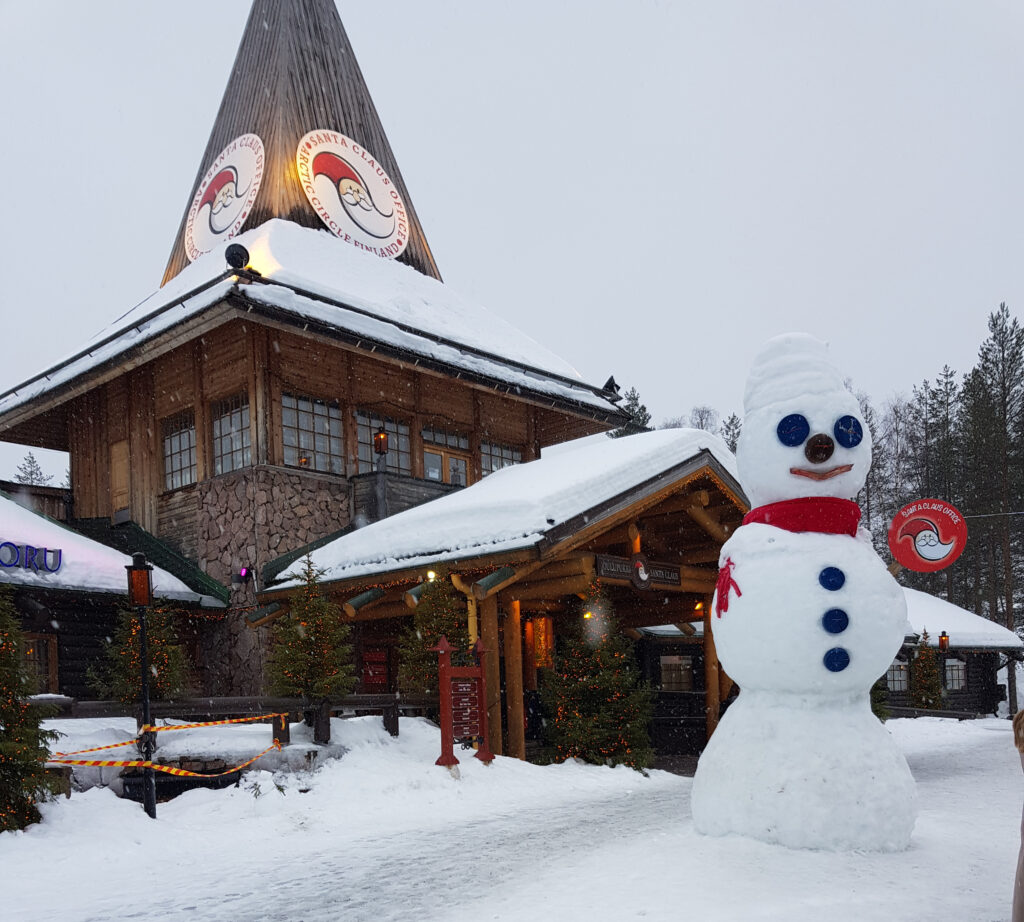 Friday 13 March
An early start to the day, led us straight into play time where we got to experience some new additions to the Lappset range, most of which haven't made it to Australia yet.
MEMO by Yalp Interactive
Halo Diamond, a new addition to 2019 Lappset range
Communication Spot & Interactive panels, new 2020 products
Steel Street Workout unit, a new addition to 2019 Lappset range
Moomin, a new 2020 creation based on a Finnish cartoon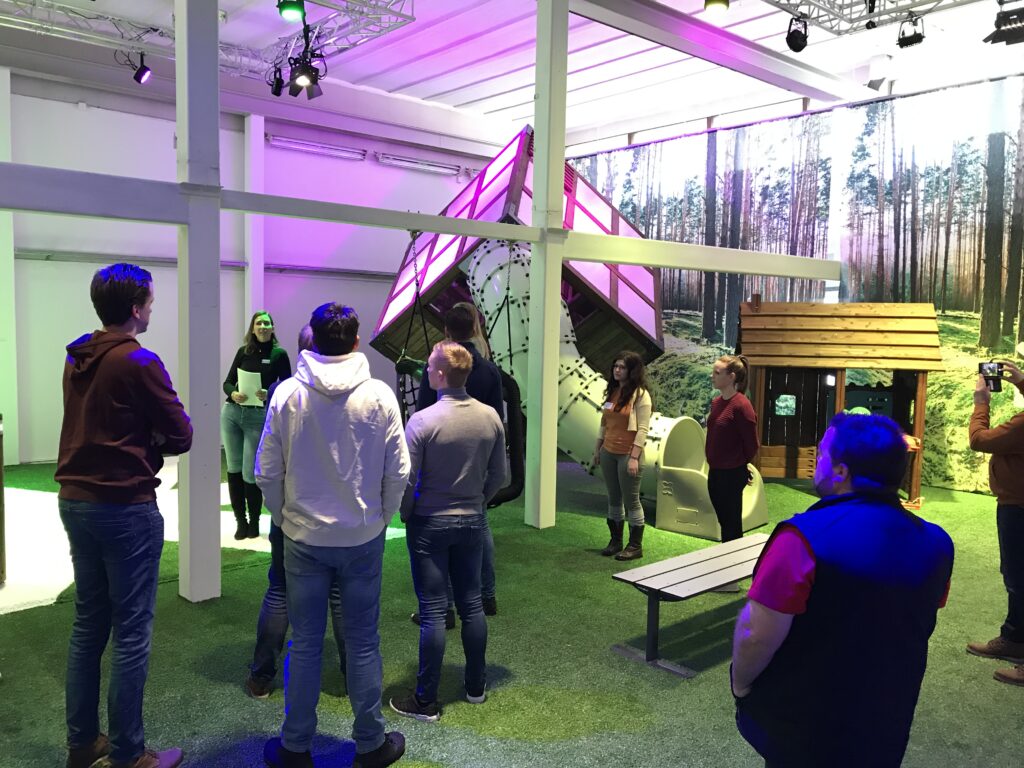 It was then time to hear from the study tour attendees on some reference stories from around the world.
A new zoo attraction, Finland
Moomin range, Finland
Helping charities enhance their sports offering, The Netherlands
Custom Medieval Castle and Eyrie playground, Australia
To close out the day's activities we finished with a workshop, What Do Future Areas Look Like? Attendees were split into groups where we had to come up with what playgrounds and public spaces would look like in the future. Team Australia won based on their naturalistic offering of a full-grown tree structure that used branches as resting places and a ginormous spiral slide. Go Aussies!!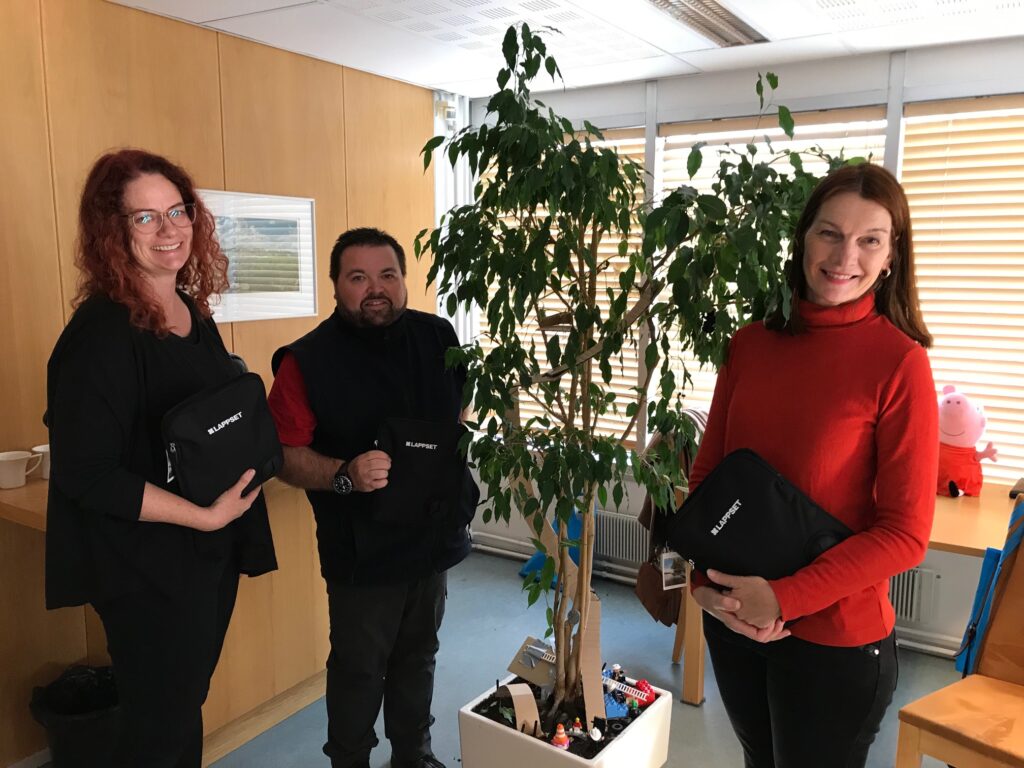 Before dinner, the Aussie attendees headed to a sport and play area in the city centre which consisted of a play space for children, parkour space and basketball/soccer space for the youth and finally a cluster of senior equipment – a truly all-inclusive space. It was under a metre of snow but still a great experience to view something that is in the outdoor environment and how it stood up to the test of time and hard climate conditions.
The evening program was quite a treat with a trip to Sieriporo Safaris in -15 degree weather, we had a ride on a reindeer sleigh! We got to learn all about the owners of the wild reindeer over a glass of, you guessed it – warm juice!
We finished the evening with dinner at Joulukka, Santa Clause's Secret Forest. This was the only clear evening during our trip to northern Finland but unfortunately still only 9% chance of seeing the Northern Lights as per the Aurora Alert app!
This ended the Lappset portion of the Study Tour.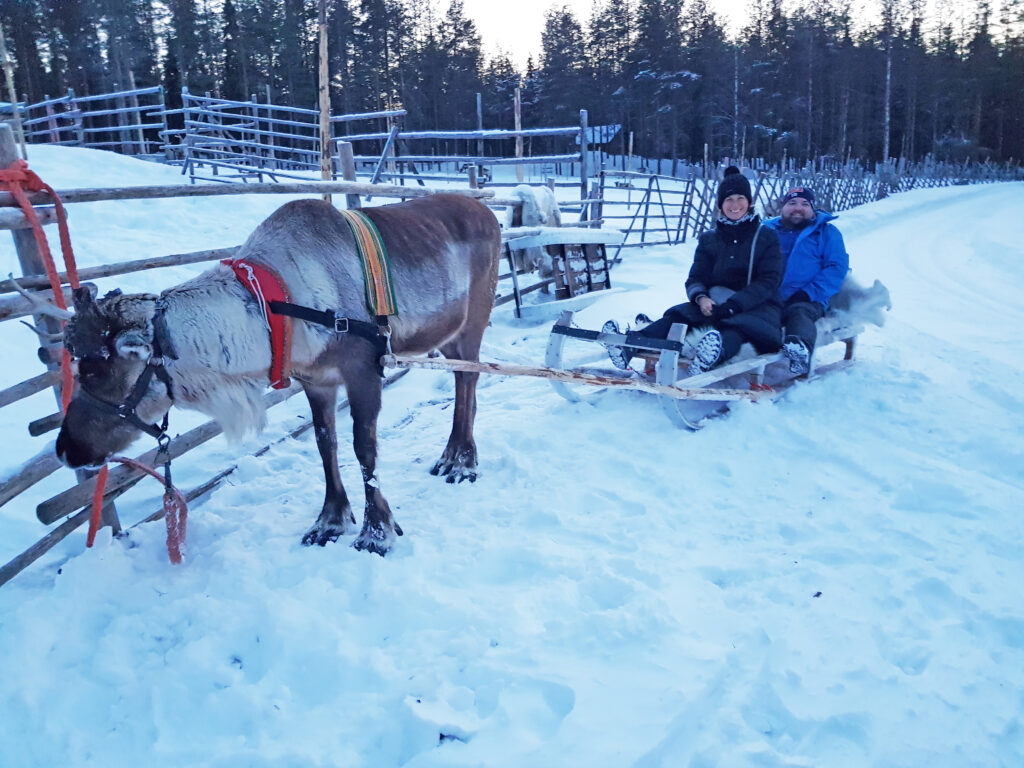 Saturday 14 March
This morning we flew from Rovaniemi to Helsinki where the temperature increased only slightly. The weekend was free time to explore the city and its surrounds.
Trips to the Architecture museum, City museum and Design museum
A dip in the Allas Sea Pool – the sea pool was 2 degrees and the outdoor pool was heated to 27 degrees
Shopping expeditions
And trips to the local islands
Plenty of salmon soup for lunch and apple and blueberry donuts for snacks. And hot chocolates at Fazer
Dinner was a group affair and consisted of an Asian fusion degustation at Gaijin and local delicacies at Kolme Kruumua (Three Crowns).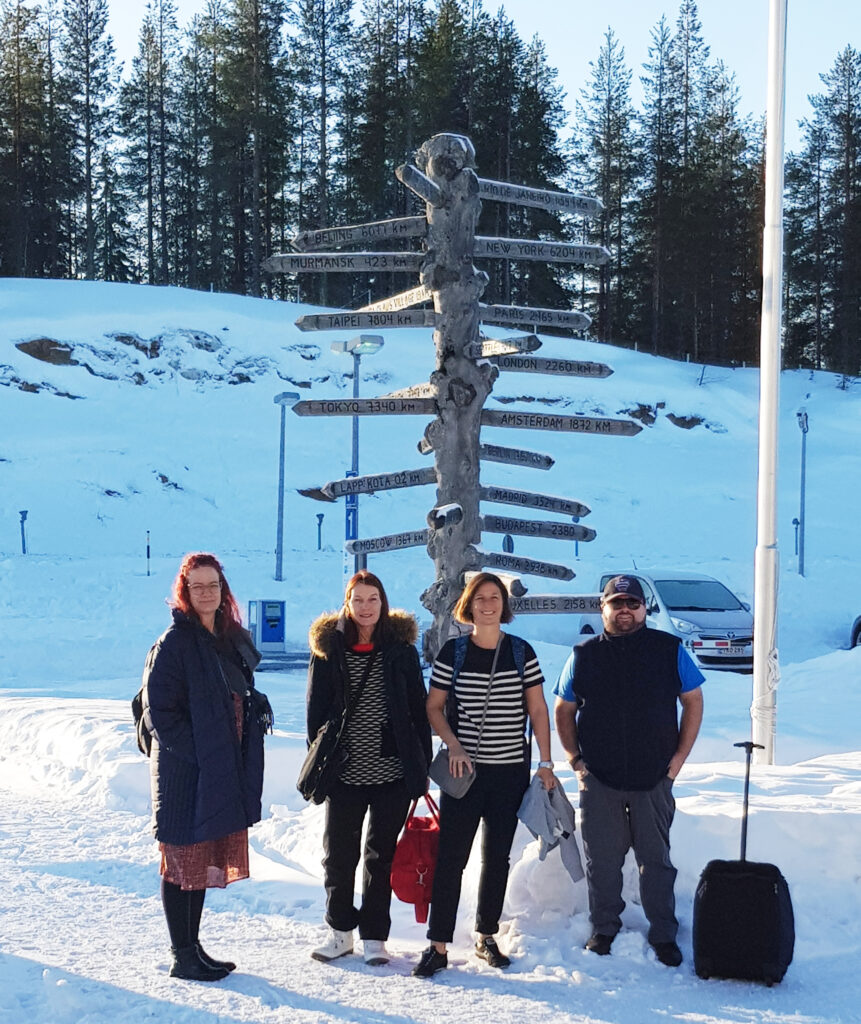 It's all over too soon!
Unfortunately, due to the rapid spread of the Coronavirus the rest of the Study Tour was cancelled for the safety of all Study Tour guests and staff at YALP's factories. All parties returned home safely and were required to quarantine for 14 days at home, with thankfully no trace of COVID19.