Introducing our Play, Sport & Exercise Online Learning Events
Interactive Play & Sport: Recreation Reinvented
COMPLETED – Tuesday 26 May
This webinar focuses on play today and offers an insight into how the traditions of play can be reinvented in an attempt to tackle a number of key social challenges children and society face.
AILA endorses this event for 0.75 Informal CPD points.  AILA members may choose to claim 1.5 Formal CPD points for attending. All points can be self recorded on your AILA member profile.
---
Design Considerations for Destination Play 
COMPLETED – Tuesday 2 June
Discover some thoughtful design considerations when planning and designing successful destination playspaces. With the use of case studies from around the globe, we explore a range of design challenges and directions as well as highlighting the unique opportunities offered by large custom play structures to assist with achieving maximum play value for all ages.
AILA Members can claim informal CPD points for attending this online learning event.
---
Nature Play: Not just Rocks and Logs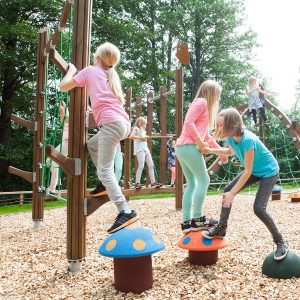 Wednesday 10 June : 12pm – 12.30pm AEST 
Nature play is a broad term that is subjective and highly interpretive. This webinar will centre discussions around:
How do we interpret nature play?
What are the challenges with nature play?
Can it be built and is it wrong to 'build' nature?
Is nature play safe and for everyone?
Join us to explore appealing solutions to assist in designing engaging, enjoyable and exciting spaces for children of all ages to play, learn and develop. We will focus on unique ways to address nature play in varied spaces to maximise the opportunities for children to be creative and use their imagination.
Presenters:
Ryan Longford and Ashley Walker – Lark Industries
AILA Members can claim informal CPD points for attending this online learning event.
---
Youth Spaces: More than skate parks and BMX tracks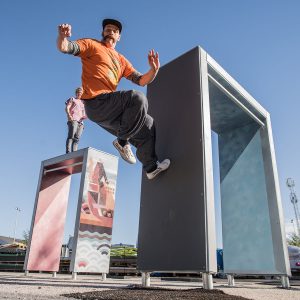 Tuesday 16 June : 3.30pm – 4.00pm AEST 
The Youth sector is often overlooked or put in the too hard basket in public open space planning.
Youth need safe public spaces where they can come together, engage in activities related to their diverse needs and interests and freely express themselves.
Join us and delve into the world of Parkour as well as examine novel solutions available that allow for youth-specific spaces to be created that are not only hugely popular but also well respected by the Youth sector.
Presenters:
Perttu 'Spidey' Pihlaja – Founder, Finnish Parkour Academy
Luke Seaborn – Lark Industries
AILA Members can claim informal CPD points for attending this online learning event.
---
What is Senior Sport and Why is it Important?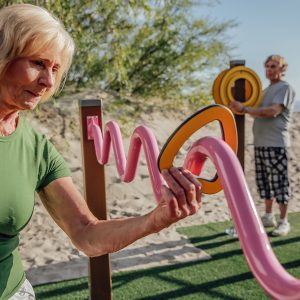 Tuesday 23 June : 12pm – 12.45pm AEST 
This CPD* webinar will look at the benefits of a senior's exercise intervention using solutions that are specifically designed for seniors. We'll highlight the types of outdoor equipment available and why they are senior specific as well as explore the research, results and programs that are being run nation-wide to encourage and support our ageing population in their endeavour to maintain their fitness.
Key learnings:
Why this key demographic should be considered when designing a space
Types of studies that are being conducted in this field and what the results are
Outdoor equipment available to assist with an active senior lifestyle
Programs that are available that specifically target senior's exercise
Presenters:
Associate Professor Pazit Levinger, B.Ed, PhD, AEP – Senior Research Fellow, Clinical Gerontology Division – National Ageing Research Institute Ltd (NARI)
Michelle Herbut – Lark Industries
* This activity has been submitted for approval for CPD points with AILA, pending approval from the National CPD Committee.
---
How to incorporate Inclusive Thinking into your Play or Exercise Space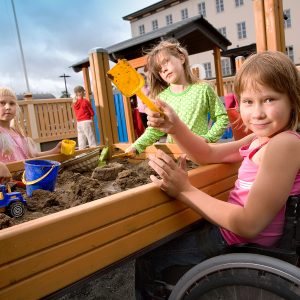 Tuesday 30 June : 12pm – 12.30pm AEST 
Join us for this webinar to gain further insight into the importance of designing an inclusive play or exercise space.  Learn of the considerations that should be applied to make play and exercise spaces truly inclusive.  Uncover how and why the NSW Government's Everyone Can Play guidelines were created and explore the outcomes generated to date.
Key takeaways:
Tools to help you create a truly inclusive play or exercise space
Skills to assist with interpreting inclusive design
Principals you can apply to make your space inclusive
What is Everyone Can Play and how can it assist you
Presenters:
Nadia Greatbatch – Principal Landscape Architect – AECOM
Ric McConaghy – Director, Ric McConaghy Playspaces
Michelle Herbut – Lark Industries
AILA Members can claim informal CPD points for attending this online learning event.